The growing accessibility of mobile gaming has led to a significant increase in the number of mobile gamers worldwide. As the number of mobile gamers has grown, so too has revenue, with mobile gaming recently overtaking PC & console gaming to account for the largest share of revenue in the gaming industry. Nowadays, the mobile gaming population is vaster and more varied than ever, and category growth has given rise to major changes in consumer behavior, especially in terms of what players play and how they play. As 2022 comes to a close, we take a look back at the year's mobile gaming trends and how these trends feed into predictions for the year ahead.
In-game spend is trending upwards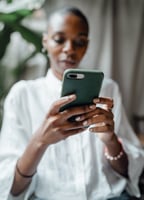 Looking back on 2022: The impressive growth of mobile gaming revenue has been driven by significant increases in consumer spend. In 2021, consumer spend on mobile games was $116 billion, up $16 billion from the previous year [AppAnnie]. In-game spend is expected to continue increasing in the coming years, with projections suggesting it will reach $138 billion by 2025. Not only is revenue in this category increasing steadily year on year, it is growing faster than the gaming industry as a whole, demonstrating just how much potential this category has for developers.
In terms of which games were the highest grossing in 2022, Honor of Kings led the way at the end of Q2, bringing in nearly $240 million in revenue (although this was predominantly from China alone), followed by Genshin Impact, PUBG Mobile, Pokémon Go, and Candy Crush Saga [SensorTower].
Digging deeper into the who behind this trend, based on Bryter's previous studies, we know that women make up a greater percentage of mobile gamers than men, and they are also more likely than men to spend money on in-app purchases. In Bryter's 2022 Female Gamers Study, we also saw differences by market, with over 90% of female gamers in China spending at least $5 per month on mobile in-game purchases, compared to just 54% in the US and 42% in the UK.
Looking forward to 2023: While the popularity of mobile games and in-game spending is expected to continue on an upward trajectory, increases may be slowed down by the current economic climate. What is certain is that competition is fierce. The market is already highly saturated with over 1 million games currently available in App Stores. With the majority of the market consisting of free-to-play games, players can easily download a game in a few seconds…and delete it just as quickly, guilt-free. With so many games vying for players' attention, it is more important than ever for developers to understand their audience and target them in the most effective way, with the right messaging. Another approach is to focus on the current player base and increase in-game spending there. For many games, only a small proportion of the player base makes up a large proportion of the revenue. In some cases, it may be easier to focus efforts on converting players already enjoying the game into high spenders, rather than trying to acquire new players.
Social gaming is increasingly popular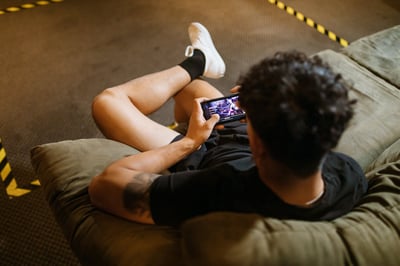 Looking back on 2022: Social gaming, which was once limited to the PC & console gaming category, has steadily been creeping into the mobile gaming category over the past few years. And we don't just mean playing casual, turn-based games like Words with Friends, but also more complex genres like MOBA and MMORPG. Previously, a multiplayer experience on mobile was thought by players to be far inferior to that of PC/console, and not worth the time. However, advancements in technology and smartphone capabilities have enabled a more high-quality, immersive experience with these kinds of online multiplayer games on mobile, helping to drive their popularity.
Reflecting just how widespread social gaming has become, nearly all of the highest grossing mobile games worldwide in 2022 (end of Q2) include some form of social play…
Honor of Kings – a MOBA, hugely popular in China
Genshin Impact – an A-RPG that offers multiplayer features
PUBG Mobile – battle royale
Pokémon Go – the AR game allows players to play either local or online multiplayer
Candy Crush Saga – the casual puzzle game is a single player game but does allow players to compare progress with friends
There are many ways that games enable social interaction, from direct PvP or co-op game modes to being part of Guilds or Clans working towards a longer-term goal. Whether players are motivated by the sense of community or instead by the desire for competition and challenge, social gaming can help encourage longer term engagement and player retention.
Looking forward to 2023: Thanks to the continuing innovations in smartphone capabilities and the rollout of high speed 5G connectivity, developers are now able to deliver high quality gaming experiences on mobile. Given the expense of new generation consoles (and sometimes, their availability issues), perhaps consumers will start to turn more towards mobile if they know it can deliver a similar experience to console/PC. Based on this, we expect to see even more online multiplayer games being released throughout 2023.
In Asia, mobile gaming is already hugely popular, especially online multiplayers. Here, players aren't just playing multiplayer games themselves, but also tuning in with millions of others to watch professionals play in eSports tournaments. In fact, some of the most watched eSports tournaments of 2022 were for a mobile game - Mobile Legends: Bang Bang – beating other hugely popular PC/console titles such as League of Legends and CS:GO. With the popularity of eSports expected to continue growing, this is likely to increase the player base further.
Hardware is rapidly improving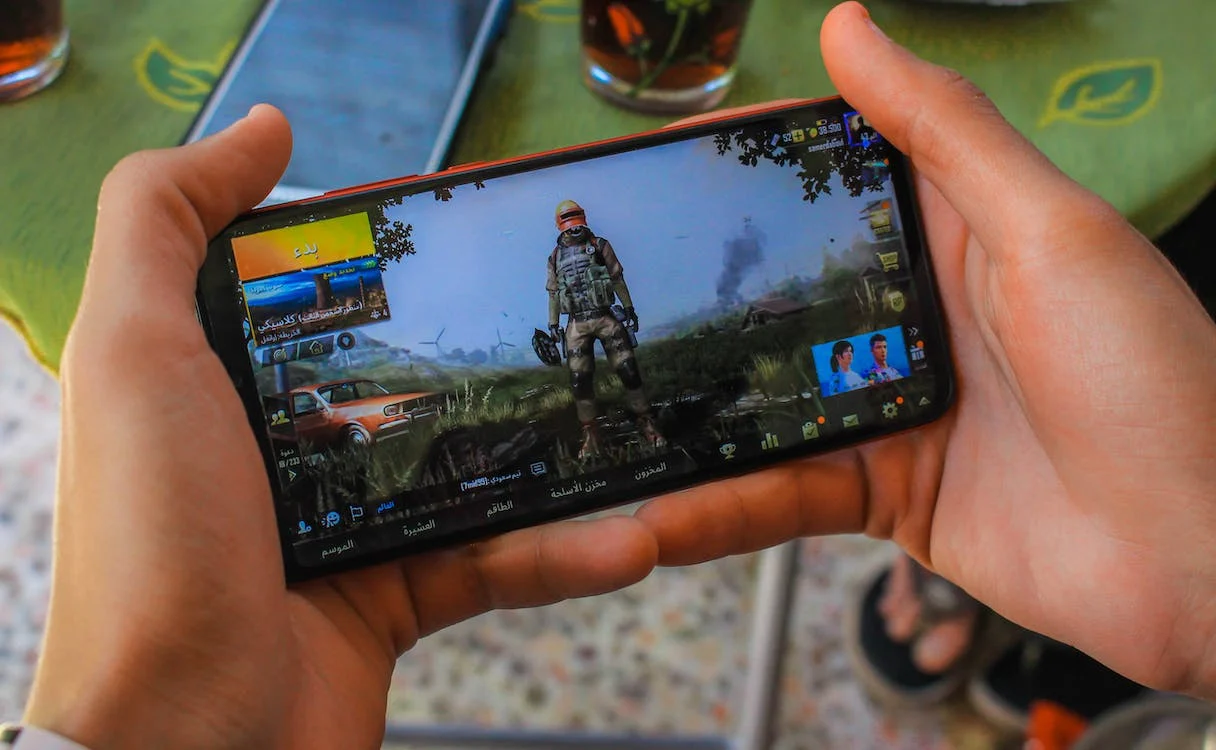 Looking back on 2022: In terms of hardware, the market for specialist mobile gaming phones and add-ons is heating up. While it may seem strange to some to base their smartphone purchase on gaming capabilities, if we take a look back a few years to Nokia's Snake game, it doesn't seem too unrealistic. How many children in the 90s wanted a Nokia phone, purely so that they could join all the other kids playing Snake on the bus to school? The game became iconic, not only due to its popularity but also by giving the humble mobile phone another use aside from just calls and text messages.
Today, mobiles are actually the number one gaming device, above PCs and consoles. In China, where mobile gaming is hugely popular, we saw that half of female gamers view gaming capabilities as a key criteria in their smartphone purchase [Bryter's Female Gamers Study 2022]. And 2022 saw many high spec models enter the market, from the Nubia Red Magic 7 to the ASUS ROG Phone 6D and Black Shark 5 Pro, all providing high-resolution screens, improved battery life, high refresh rates, and better cooling.
Looking forward to 2023: While the market for mobile gaming phones and add-ons is still young, the trends we have seen around the popularity of online multiplayers and other immersive genres on mobile is likely to start to feed into the demand for specialist gaming phones.
More developers and brands may also start to jump onboard, as we saw when Asus Republic of Gamers and Blizzard Entertainment teamed up to release a limited-edition Diablo Immortal ASUS ROG phone 6. Alongside the powerful Snapdragon Mobile Platform and 16GB of memory, it also boasts Diablo graphics on the casing and special themes user interface. As developers move to offer more cross-platform game experiences, collaborations with mobile hardware such as this may help drive more gamers to play on mobile.
Conclusion
The growth of the mobile gaming category over the past few years makes it an especially lucrative category going forward. However, the market is fiercely competitive, with so many games vying for players' attention, and this may become even more so as more PC/console games potentially expand into the mobile domain. Now more than ever it is important to understand the market and a game's potential; from identifying and profiling the core audience, to exploring reactions to the game and it's positioning.