This year's Fortnite world cup made the media rounds with its prize pool of around £25 mil. The winner, Bugha, got close to £2.5 mil. One of the runners-up, Wolfiez, a 15-year-old gamer from the UK, plans to spend his £900k prize on a house for his mum and a pair of Gucci shoes. Cue comparisons with tennis and golf tournament prizes, footballer salaries etc.
What got less coverage is the picture below. It shows all 100 finalists. Apart from a clear preference for dark coloured t-shirts, the picture also reveals a total absence of women.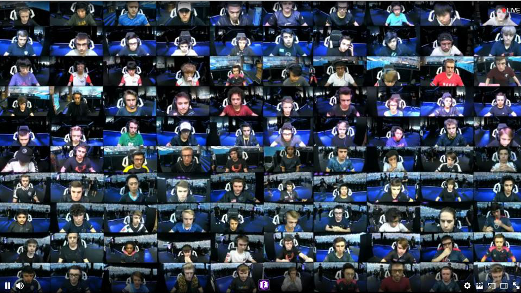 Yes, you read that right: all 100 Fortnite world cup finalists were men (or boys given most of their ages).
You could think the explanation lies in the broader demographics of gaming in general, but you would be mistaken. We know that 46% of gamers are women. So, what is it that prevents them from being more present in esports? For one, the history of esports is a history of male gamers. Let's go through a few of the iconic images of esports.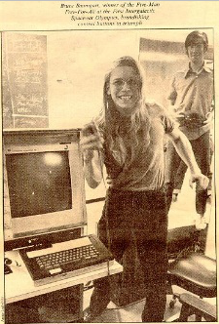 The picture to the right shows the winner of the first ever esports event: 1972's Intergalactic Spacewar! Olympics, and the winner was Bruce Baumgart.
1980 brings the US National Space Invaders Championship which had 10 thousand participants. The winner was Rebecca Heineman (known as Burger Becky). Years later she went on to work on the code for PS4. Nevertheless, at the time of the tournament, Burger Becky was actually Burger Bill. She transitioned in 2003.
One year later, in 1981, Walter Day founded Twin Galaxies with the purpose of keeping track of top player's scores in various video games. In 1982 he invites the top scorers for a group photo. They are easy to spot – the 5 women in the picture point at them.

2006 is the year when esports made it on TV with a Halo 2 league in the US. The next year DirectTV's Competitive Series organised televised gaming competitions in different cities across the US. The LA one took place at the Playboy Mansion. The bunnies would announce the winners who invariably were men.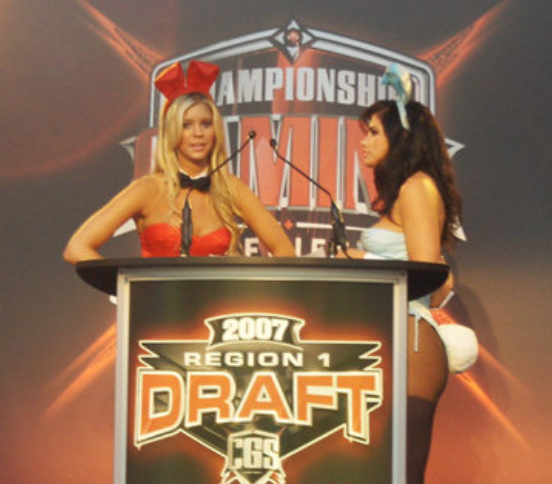 But history is only part of the explanation. The other part lies with the toxicity and pervasive sexism in online gaming which seeps into esports.
Meet Geguri. She is the first female player in the Overwatch League. Time magazine included her in this year's list of "Next Generation Leaders". But the picture you're seeing is from 2017 when she was accused of cheating by fellow players hinting at the impossibility of a woman being that good. In order to prove her innocence, she had to play a live game. The mask she is donning is on the account of her being a minor at the time. Needless to say, she proved everyone wrong.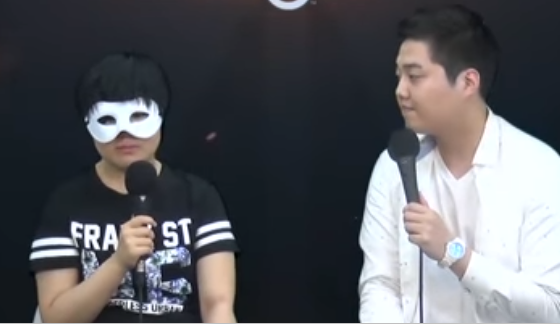 And this is Sombie, an esports analyst and host of the Overwatch League. A year ago, she sent out a tweet thanking "all men in our lives who supported us…no race, no gender". 20 minutes later she was inundated with hate messages and death threats.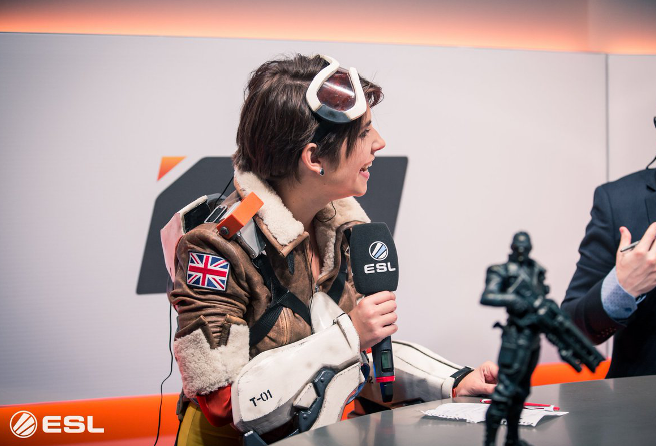 This sad state of affairs does not stop at celebrity players and commentators. Bryter's Female Gaming Survey gives us a taste of what harassment can look like: "I was told that he would find where I live and rape and kill me in my sleep and then possibly kill my whole family". No wonder that 30% of the females gaming online do not reveal their gender.
However, in light of a recent major esports tournament the future points to a more balanced future. Li Xiaomeng or 'VKLiooon' was crowned champion of the Hearthstone Grandmaster Global finals and became the first female to win a tournament at BlizzCon 2019 before announcing on stage "all the girls out there that have a dream for esports competition… forget your gender and go for it".
While there is still a long way to go for females in esports, Xiaomeng's victory & words of encouragement take an important first step to pave the way to address gender disparity in esports gaming and for esports to be more representative of the gaming community as a whole.
Jenny McBean is an associate director at Bryter, a UK and US research and insight consultancy specialising in gaming. Get in touch directly to find out more jenny.mcbean@bryter-uk.com.